The Deal
While a state of the art yacht cruises around the open waters of Dubai, up to four diners can tuck into a three-course dinner of international cuisine. Meals could include the likes of spring rolls, baked fish and chocolate mousse, with a choice of salad, dressings and bread, accompanied by hot and cold drinks.
Menu
Salad selection: Fresh green garden salad | Waldorf salad | aloo chat salad | babaganoush | hummus | taboulleh
Dressings: French | thousand island | mayonnaise | tomato ketchup | yoghurt
Starters: Chicken lollipop | fish medallion in lemon and butter sauce | vegetable spring roll or vegetable samosa | potato wedges
Bread basket: Samoon bread rolls | baguettes | khuboos
Main courses: Baked fish in tomato sauce | chicken teriyaki | paneer makhani | chicken fried rice | lahm kabsa | steamed rice
Desserts: Chocolate mousse | cream caramel | umm ali | fresh fruit cuts
Drinks: Juices | water | coffee | tea
Choose from 4 Options
AED 168 Dubai dinner cruise for one person (33% off)
AED 336 Dubai dinner cruise for two people (33% off)
AED 483 Dubai dinner cruise for three people (36% off)
AED 630 Dubai dinner cruise for four people (37% off)
The Merchant
Xclusive Cruise is a dinner cruise company in Dubai. It provides an experience for guests to encounter the shorelines of Dubai while they grab a bite from the buffet.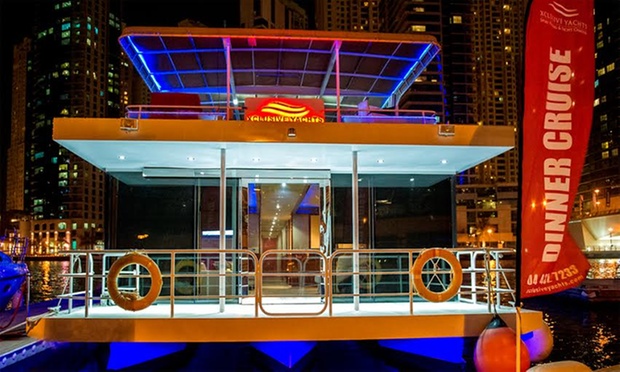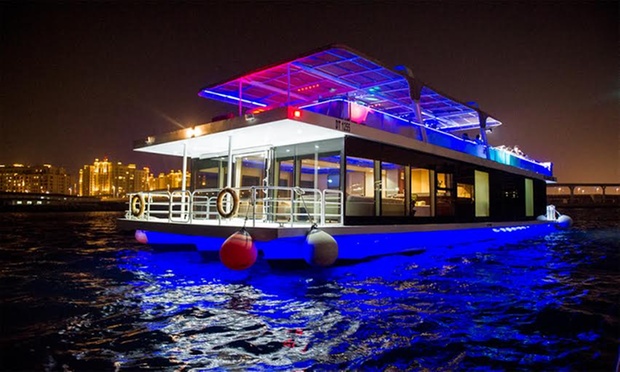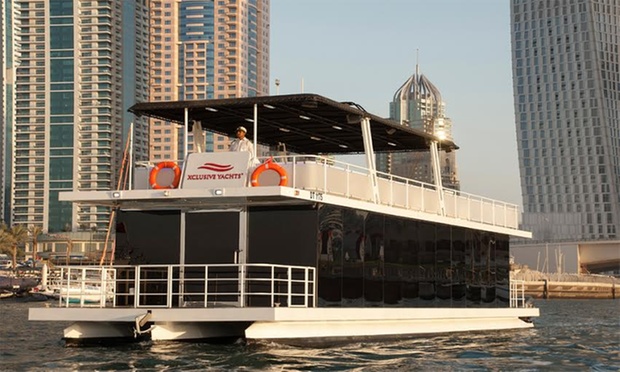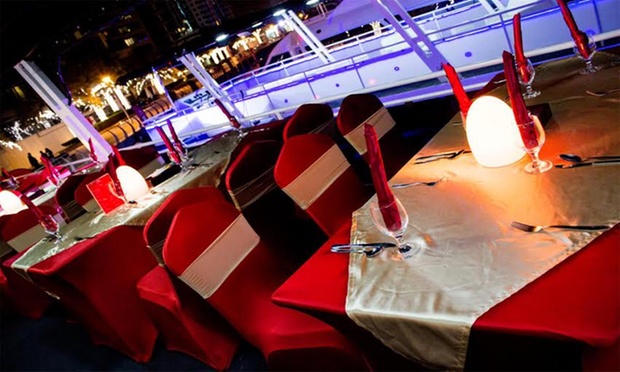 Customer Reviews
good experience!
MARIA JOSE C.
·
2 days ago
AMAZING trip with amazing guide 10/10 It's a must if your visiting Dubai marina.
Really enjoyable trip to bring visitors on. My parents loved it. Staff particularly made it as they were very polite and offered to take photos for us throughout the trip. A nice pre dinner idea.