The Deal
While a state of the art yacht cruises around the open waters of Dubai, up to four diners can tuck into a three-course dinner of international cuisine. Meals could include the likes of spring rolls, baked fish and chocolate mousse, with a choice of salad, dressings and bread, accompanied by hot and cold drinks.
Menu
Salad selection: Fresh green garden salad | Waldorf salad | aloo chat salad | babaganoush | hummus | taboulleh
Dressings: French | thousand island | mayonnaise | tomato ketchup | yoghurt
Starters: Chicken lollipop | fish medallion in lemon and butter sauce | vegetable spring roll or vegetable samosa | potato wedges
Bread basket: Samoon bread rolls | baguettes | khuboos
Main courses: Baked fish in tomato sauce | chicken teriyaki | paneer makhani | chicken fried rice | lahm kabsa | steamed rice
Desserts: Chocolate mousse | cream caramel | umm ali | fresh fruit cuts
Drinks: Juices | water | coffee | tea
Choose from 4 Options
AED 168 Dubai dinner cruise for one person (33% off)
AED 336 Dubai dinner cruise for two people (33% off)
AED 483 Dubai dinner cruise for three people (36% off)
AED 630 Dubai dinner cruise for four people (37% off)
The Merchant
Xclusive Cruise is a dinner cruise company in Dubai. It provides an experience for guests to encounter the shorelines of Dubai while they grab a bite from the buffet.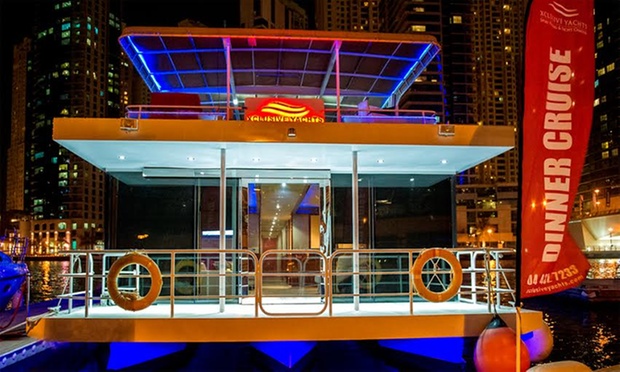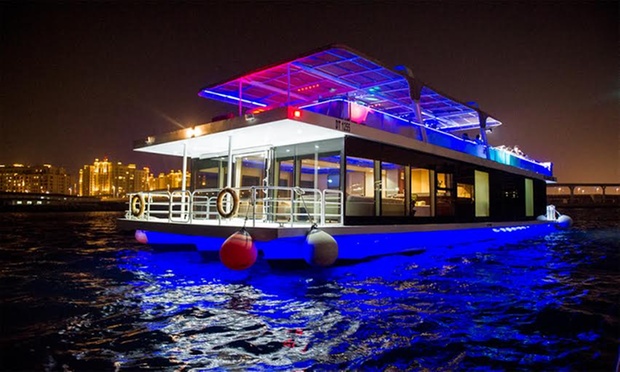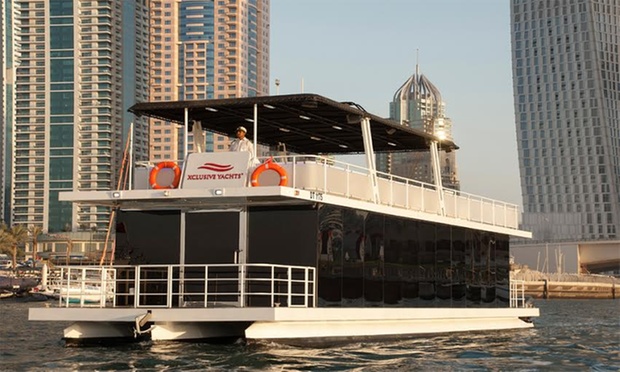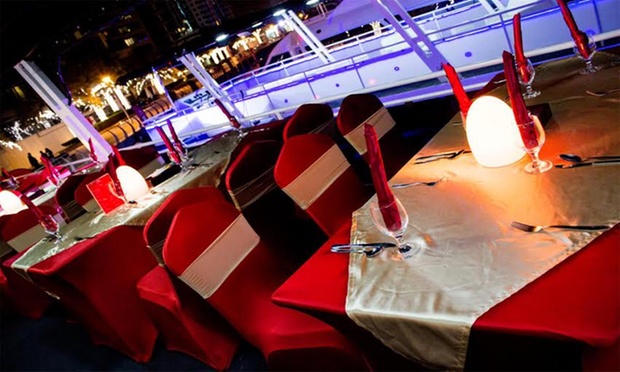 Customer Reviews
Superb experience! Coordinated well.
Impeccable trip with skipper Ajas . Very helpful team .
Nice cruise with great views.
1

Dubai


Dubai Marina Walk, Behind City Premier Hotel Marina

Xclusive Pocket Marina

Dubai

Get Directions