Highlights
Cars get pampered with a package that includes strut check, axial check, wheel balancing via computer, A/C and air filters check and more
About This Deal
There were no repair shops during the early days of the automobile; families would just drive their cars until they fell apart and then they would either start a new city among the car's remains or turn into skeletons. Revive your ride with this Groupon.
The Offer
Option 1: AED 129 instead of AED 300 for a car care package for 1 car
Option 2: AED 238 instead of AED 600 for a car care package for 2 cars
Option 3: AED 295 instead of AED 900 for a car care package for 3 cars

The car care package includes the following:
Struts check
Axial check
Wheel balance
Wheel balance via computer
Steering box check
AC & AIR filters cleaning
Whole AC check up
Wheel ring check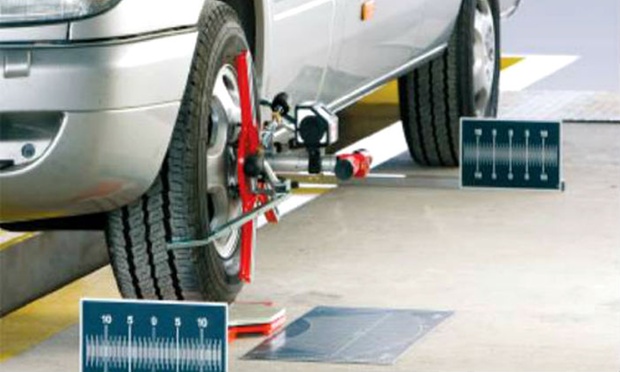 Fine Print
Purchase: Limit 3 per person, may buy 2 additional as gifts.
Validity: Groupon valid for 6 months from date of purchase.
Redemption: Contact 02-5597940. Prior booking/cancellation: at least 24 hours in advance.
Further info: Valid for sedans, SUVs & 4x4s. Vehicles must be dropped off & collected at the shop. Service duration: 1 full day. Location: Musaffah industrial area M 4, Z 88. Printed voucher must be presented. See the rules that apply to all deals.

About Shabab Al Khaleej Wheel Ballance LLC