In a Nutshell
Grill meat, veggies or seafood year-round with the ChefMaster indoor grill, designed to offer a smokeless experience
Product Details
Bring grilling action indoors with the ChefMaster Stovetop Smokeless BBQ Grill. Place this grill directly over any standard electric, gas or propane stove for a low-fat alternative to frying meat and vegetables. Filling the outer ring with water helps keep food from drying out as it cooks, while adding garlic or marinade to the water steams a subtle flavour into the food. Grease runs off the grill plate to collect in the water, preventing it from ending up on the family's dinner plates.
Choose from the following options for the ChefMaster Stovetop BBQ smokeless indoor grill:
AED 59 for one (71% off)
AED 109 for two (73% off)
The specifics
Made of iron
Non-stick coating
12.5" in diameter
Weight: 350gms.
Replacement allowed for defective item received within 7-days from date item received. Warranty not provided afterwards.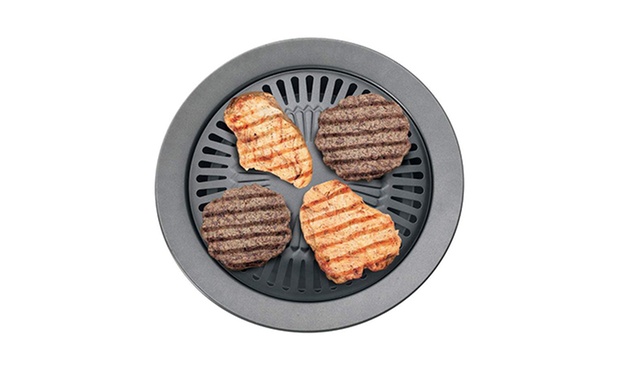 The Fine Print
Delivery: Fee of AED 20 (not included) payable in cash at the time of delivery. Allow 10 working days. Signature required. Delivered within Major City limits of UAE
Your order: Enter a delivery address at checkout. Delivery address cannot be amended after order is placed. Orders made from older versions of the mobile app will be dispatched to billing address. Ensure that you have provided your correct contact number.
Further information: Sold by ZAgifts.com. For more info & product returns, contact partner directly at: contact@zagifts.com. Warranty:7 days from the day of receiving the item. For warranty details see FAQ or company's website.
Warranty:7 days from the day of receiving the item.