Highlights
This value voucher allows patrons to spend up to AED 260 on savoury food items such as a mushroom pizza, sweet treats, and drinks of choice
Groupon Customer Reviews
100% Verified Reviews
All Groupon reviews are from people who have redeemed deals with this merchant. Review requests are sent by email to customers who purchased the deal.
About This Deal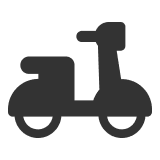 Good for Delivery or Takeout
Use this deal next time you place an order for delivery or takeout from this restaurant.
Type of cuisine: Italian
What's included: up to AED 260 to spend on food and drinks | deliveryMenu may include: starters | soups | salads | wood-fired pizza | pasta | risotto | panouzzi and panzerotti | desserts

Valid seven days a week from 11.30 a.m. to 11.15 p.m.
Delivery areas: Abu Dhabi

Choose from Three Options
AED 25 for AED 50 to spend on food and drinks (50% off)

AED 75 for AED 150 to spend on food and drinks (50% off)

AED 129 for AED 260 to spend on food and drinks (50% off)

Starters may include: garlic bread | mozzarella sticks | Italian fries

Mains may include: chicken tikka pizza | seafood pizza | Caesar salad

Desserts may include: seasonal fruit salad | Nutella pizza | tiramisu
See the full menu
Fine Print
To order delivery call the merchant on 026584288 and provide your Groupon security code.
Expires 4 months after purchase. Limit 2 per person, may buy 2 additional as gifts. No booking required. Maximum 1 voucher per table per transaction. Valid for dine-in, takeaway and delivery. Delivery is available at an additional cost of AED 15. Delivery areas include Salam Street, Nahyan Camp, Airport road, Muroor. Any amount spent above the value of the voucher must be paid directly in cash. Valid Mon-Sun 11am-11pm. For more information, please call 02 658 4288. Valid for option purchased only. Groupon prices are inclusive of VAT where applicable. Printed voucher must be presented. See the rules that apply to all deals.
About Pizzato Alforno
Specialising in Italian cuisine, Pizzato Alforno regales guests with a plethora of lunch and dinner options. These include wood-oven pizzas, salads, and pasta items, along with a selection of desserts to satisfy sweet cravings. The eatery also offers takeaway and delivery services.
*Areas not serviced.
Al Maqta Area
Mussafah
Sadiyat Island
Khalifa City ABC
Yas Island
Mohammed Bin Zayed Citry
Al Nakeel Area
Al Raha Area
Al Rabha Area
Al Falah Area
Baniyas
Al Shamka
Shahama
Shakbout City