Highlights
Sedans can be treated to an intensive interior polishing, or a detailing polishing for exteriors, or both
Groupon Customer Reviews
100% Verified Reviews
All Groupon reviews are from people who have redeemed deals with this merchant. Review requests are sent by email to customers who purchased the deal.
About This Deal
Choose from Four Options
AED 89 for engine cleaning (64%)

Engine clean removes the buildup of oil and dirt which may cause damage to key components
Water-less cleaning procedure keeps electronics in working order

AED 99 for headlight polish (60%)

Headlight clean removes scratches, discolored finishes and restores brightness of lamps

AED 179 for engine cleaning and headlight polish (60%)

AED 299 for a full interior and exterior detailing and polishing (85% off)

Interior last touch spray application to produce depth shine and gloss
Full carpet cleaning
Removal of seat stains
Safety belt + cleaning
Door panel, cleaning and polishing
Vent cleaning
Full trunk - including spare tyre cleaning
Full exterior car wash
Odor removal
Full car polish
Tyre cleaning and polishing
Rim cleaning and polishing
Deep vacuuming
Dashboard cleaning + polishing + protection treatment
Special car carpet perfuming
Full systematic cleaning including bacteria and fungus cleaning
Remove oxidized paint
Protection of original paint life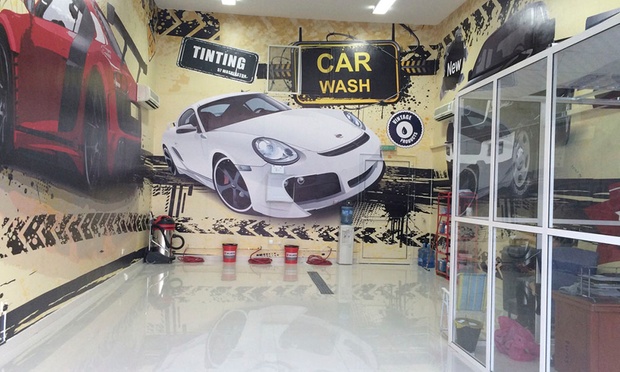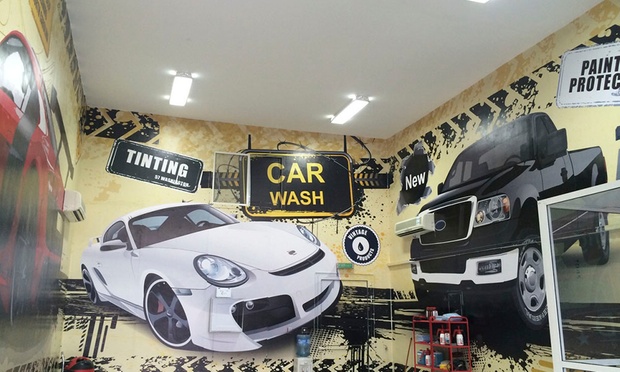 Fine Print
Expires 180 days after purchase. Limit 5 per person, may buy 5 additional as a gift. Booking required by phone, contact 0503285185 and 050-9117316. Prior booking/cancellation (subject to availability) at least 24 hours in advance. Opens daily from : 8 AM to 9 PM, Friday from 2 PM to 9 PM. Restrictions: Valid on Sedans. AED 50 extra charge for SUVs & 4X4s. Printed voucher must be presented. Groupon prices are inclusive of VAT where applicable. See the rules that apply to all deals.
About Art Wash for Car Cleaning and Polishing