Toe picks, the serrated points at the front of the blades of ice skates, are so named because they were originally designed to extract thorns, pebbles and unfortunate mammals from between the toes of mammoths. Experience a bit of ice age history with today's Groupon.
The Offer
Option 1: 1-hour ice skating for 1 person for AED 20 instead of AED 40
Option 2: 1-hour ice skating for 2 people for AED 39 instead of AED 80
Option 3: 1-hour ice skating for 4 people OR 2-hour skating for 2 people OR 4-hour skating for 1 person for AED 77 instead of AED 160
More about Marina Mall
Located within the Marina Mall shopping complex, the ice rink offers indoor ice skating for adults and children of all ages. It provides an icy escape in the desert nestled among retail and fine dining outlets.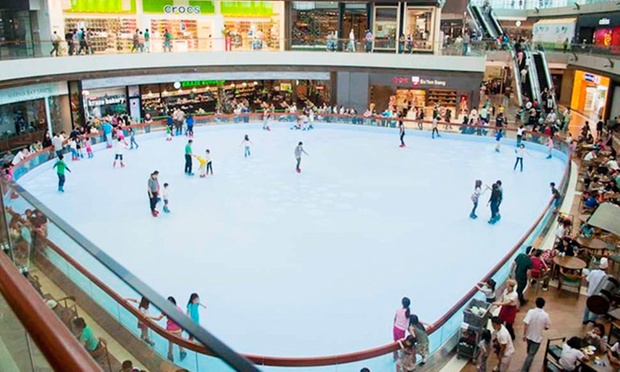 Customer Reviews
Training and price including the tools to help us to training
children enjoyed the ice rink
Hafeez S.
·
April 27, 2015
if only they could clean the shoes and helmets, it would be safer to use by the customers
Leziel D.
·
April 26, 2015