Highlights
Keratin treatment gives hair a glowing finish, making it smooth and manageable for easy styling
Groupon Customer Reviews
100% Verified Reviews
All Groupon reviews are from people who have redeemed deals with this merchant. Review requests are sent by email to customers who purchased the deal.
About This Deal
Unkempt frizzy locks attracts the wrong kind of people, such as the casting agent of that struggling reality show billed "Bad Hair Day" or the bemoustached next door stallion caretaker of 50 years. Attain deserved attention with today's Groupon.
The Offer:
Option 1: AED 139 instead of AED 1,500
Option 2: AED 155 instead of AED 1,650
Keratin treatment
Hair wash
Hair trim
Blow dry
Option 3: AED 165 instead of AED 1,740
Keratin treatment
Hair wash
Hair trim
Blow dry
Eyebrow threading
Upper lip threading
Classic manicure (1 color polish)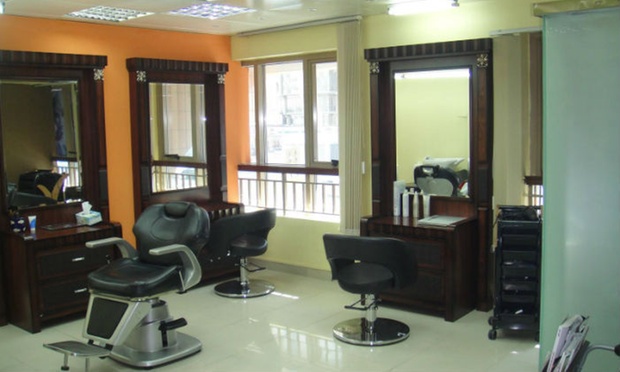 Fine Print
Validity: Groupon voucher valid for 6 months from date of purchase.
Purchase: Limit 2 per person. May buy 2 additional as gifts.
Redemption: Contact 02-6724003. Prior booking (subject to availability) at least 24 hours in advance.
Cancellation: 12 hours before appointment.
Further Information: Deal is valid for ladies only. Valid for hair length must be 16 inches; AED 50 charge applies for longer hair. AED 20 applies for French manicure. Services can be booked in multiple appointment. Printed voucher must be presented. Groupon prices are inclusive of VAT where applicable. See the rules that apply to all deals.

About Ladanza lady beauty center